New Alpha 2 Series Compressed Air Filters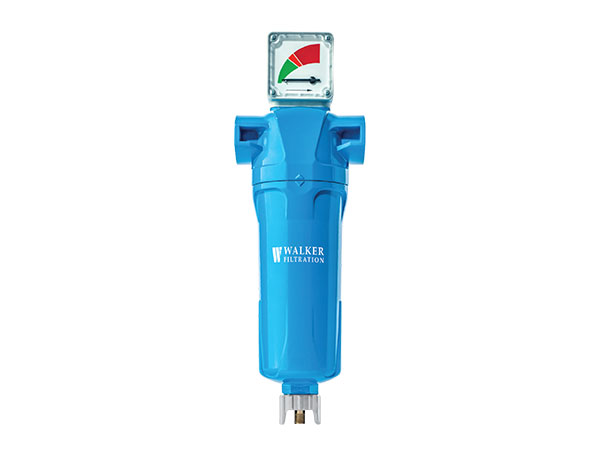 New Alpha 2 Series Compressed Air Filters
New Alpha Series of Coalescing Compressed Air Filters feature a redesigned housing and a step change in element performance– making it one of the most energy efficient filter housings available on the market today.
Offered in a range of 18 models with connection sizes from 1/8" to 3" Rp (BSP Parallel), Rc (BSP Taper) and NPT. The New Alpha has a maximum operating temperature of 120°C (248 °F), an improved maximum operating pressure of up to 20.7 barg (300 psig)*, and flow capacities up to 1500 SCFM (2550 Nm³/hr).Designed with flow-optimisation in mind, the New Alpha Series features an all new advanced filter head design which, when combined with the New Alpha filter element significantly improves air flow and performance - increasing the energy efficiency within your Compressed Air system.Available in five filtration grades (X25 - 25 micron, X5 - 5 micron, X1 - 1 micron, XA – 0.01 micron & AC - Activated Carbon), New Alpha elements deliver significant energy savings with guaranteed class leading performance with XA and X1 grades achieving a saturated differential pressure of < 125mbar; providing lower lifetime costs and the highest of air quality.
The New Alpha Series of Compressed Air Coalescing filters are tested and validated to ISO 12500-1: 2007 guaranteeing the highest levels of air quality.
* 20.7 bar range (300 psig) at 120°C (248 °F) available when supplied with a manual drain valve - Please contact our sales team to discuss your specific requirements
Product PDFs
Technical Data

Model
Orifice
Debit
Nm³/hr
SCFM
A3011 (grade)
1/8"
10
6
A3021 (grade)
1/4"
25
15
A3022 (grade)
1/4"
42
25
A3031 (grade)
3/8"
54
32
A3051 (grade)
1/2"
85
50
A3052 (grade)
1/2"
119
70
A3071 (grade)
3/4"
144
85
A3101 (grade)
1"
178
105
A3072 (grade)
3/4"
212
125
A3102 (grade)
1"
297
175
A3122 (grade)
1 1/4"
476
280
A3151 (grade)
1 1/2"
680
400
A3201 (grade)
2"
765
450
A3202 (grade)
2"
1189
700
A3251 (grade)
2 1/2"
1444
850
A3301 (grade)
3"
1529
900
A3302 (grade)
3"
2125
1250
A3303 (grade)
3"
2550
1500