MWC Multibank Chiller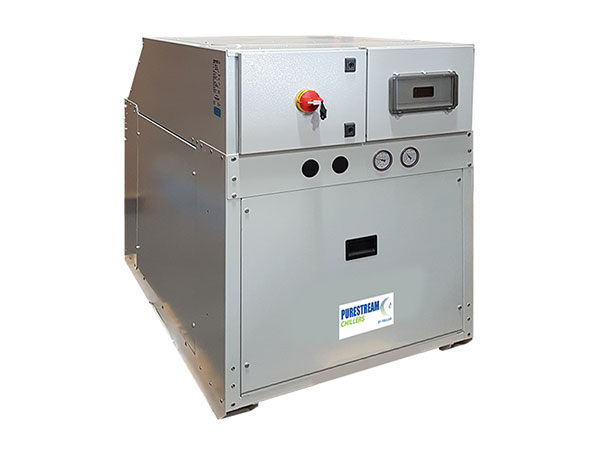 MWC Multibank Chiller
The MWC 10 Ton Chiller can be installed in new applications or to provide supplemental cooling to an existing watercooled system.
Multple chillers can also be installed in parallel up to 5 units 50 tons and controlled by a master controller.
Compact units can easily be installed in tight spaces and will t inside elevators.
Designed to withstand harsh environments All frame and cabinet cover material is galvanized steel painted with a powder coat paint nish Fasteners are either stainless steel or electrogalvanized.
All components including those requiring maintenance and cleaning are easily and safely accessed without interfering with chiller operation.
Product PDFs